Henderson Grading Inc.
Burlington, Kansas

Henderson Grading Inc. is an earth moving company
specializing in larger cubic yardage jobs.
If you have a lot of dirt to move we would like to talk to you - e-mail
There have been many other jobs and satisfied customers.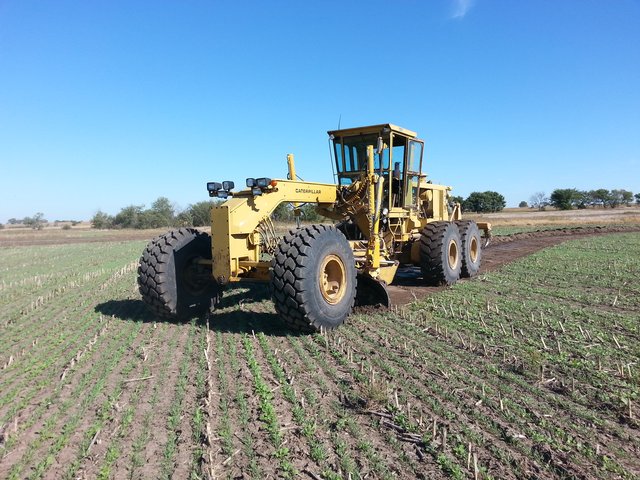 Caterpillar 16G Motor grader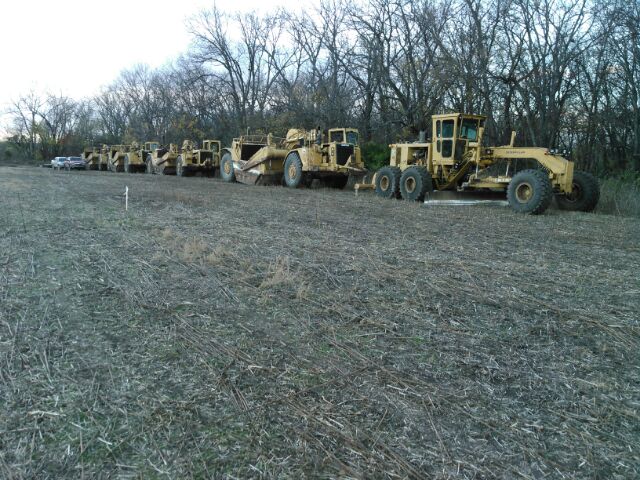 It and 3 637E II push-pull Caterpillar Motor Scrapers, and 1 Caterpillar 637 C Motor Scrape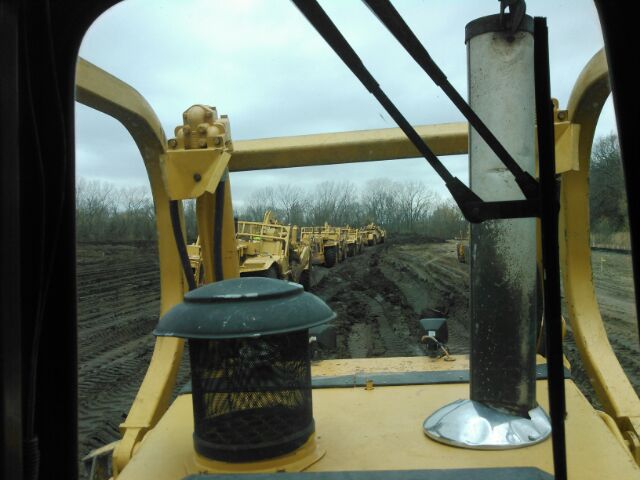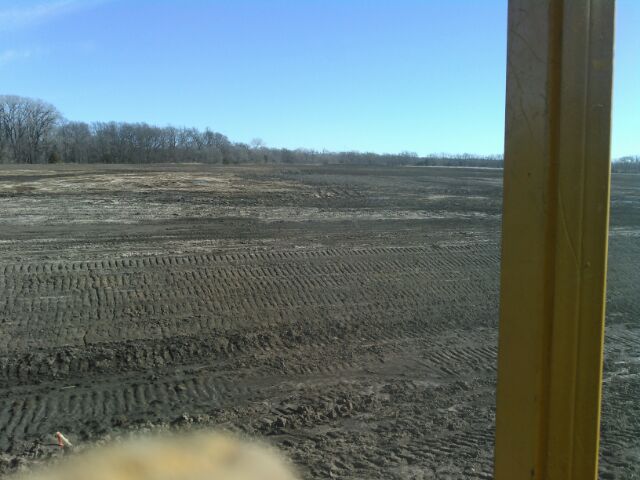 The scope of this job was stockpiling 40,000 cubic yards of topsoil and building
30,000 cubic yards of levee at 95% compaction tested regularly.
Job was finished on time and on budget.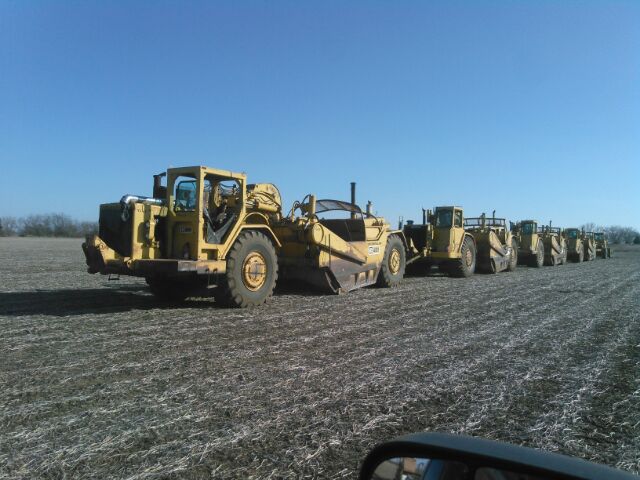 Febuary of 2016 before starting CDF F (Containment Discharge Facility F), part of the John Redmond Dredging job.
All lined up ready to go.
5 meg video
"Scraper Drive By"
, cruised past the line of scrapers.
A video of
Me Loading,
holding the camera freehand, which made steering
and controlling a bit awkward.
The scraper behind me was pushing while I loaded, then I pulled him while he loaded.
Push-Pull loading.